Bronx Child Custody Lawyer
Relentless Child Custody Attorney Serving New York
When it comes to any divorce or legal separation, child custody is one of the most contested matters. It can be challenging if you and your spouse cannot agree on who will have primary custody and who will have legal custody. If you are not married to the other parent of your child, obtaining custody can be problematic without proper representation from a child custody lawyer. If you are currently involved in a divorce or other family law case, you must act quickly to hire a Bronx child custody attorney.
Call Empire Law today at (347) 378-1170 or contact us online for a free consultation with our child custody attorney in Bronx, NY.
How Is Child Custody Determined In New York?
The best-case scenario in any divorce or legal matter involving child custody is if you and the other parent can remain amicable and develop a proposed child custody and visitation agreement. If you and the other parent of your child cannot decide who should have custody, the decision is left to the family court. The family court attempts to do what is best for the child and involves both parents whenever possible.
A few factors that they may consider include:
Which parent the child prefers to live with
The parent's physical and financial ability to support the child
The financial situation and income of each parent
The needs of the child (health, education, etc.)
If there is any history of domestic abuse or drug use
Understanding The Child Custody Process In New York
Typically, custody is separated into legal custody and physical custody. Legal custody refers to which parent has the right to decide the child's:
Welfare
Religion
Education
Health
Physical custody involves which parent the child will live with. Depending on the circumstances of your case, you may be awarded joint custody, primary (sole) custody, or another type of custody situation.
Is NY a 50/50 Custody State?
The state of NY does not require 50/50 child custody. Therefore, NY has no automatic presumption that both parents should have a 50/50 custody arrangement. However, 50/50 custody arrangements are possible in NY, and the courts generally prefer having both parents involved in the child's life.
The Criteria For An Unfit Parent In New York
In custody cases, the ruling judge will make decisions that reflect the best interest of the child. This typically results in an agreement that splits the child's time between both parents. If you have reason to believe that your co-parent is unfit to serve as their guardian, our lawyers can help you raise that concern in court and work towards sole custody.
New York courts consider the following when evaluating a parent's fitness, or lack thereof, to be a guardian:
A parent's mental health
A parent's physical health
Any history of abuse
Any history of neglect, such as failing to feed, wash, or keep their child clothed
If a parent abuses drugs or alcohol
Their ability to provide their child with basic necessities, medical care, and education
Our child custody lawyer here at Empire Law in the Bronx, will thoroughly evaluate your case and determine if there is room to pursue sole custody based on your co-parent's ineptitude to be a proper guardian.
At What Age Can A Child Refuse Visitation In New York?
New York law requires custody and visitation decisions to be respected until the child turns 18. While there is little a court can do to enforce these decisions if a child is non-compliant, it is nevertheless important for the custodial parent to make reasonable efforts to maintain the visitation agreement, as it is a court order. This means that any failure to uphold the visitation agreement leaves the custodial parent susceptible to legal consequences.
Still, the courts may find valid reason to relax the visitation requirement if a noncustodial parent is unable to care for their child, or if their home is unsafe. In these situations, a court may:
Suspend visitation
Order supervised visitation
Eliminate the visitation requirement
The court will give more consideration to an older, more mature child's desire to modify or end visitation requirements.
Can The Child Choose Which Parent To Live With?
Judges allow children to voice their preferences, but New York law does not require the ruling magistrate to act in accordance with the child's desires.

As with most states, the judges will typically give more consideration to the wishes of older children. Still, these preferences are not the only thing judges or court magistrates will contemplate before offering their ruling. They will combine the child's statements with their knowledge of the child's needs and maturity and the parents' wellbeing, stability, and schedule to make a decision reflecting the child's best interest.
New York Standard Visitation Schedule
New York standard visitation schedules offer noncustodial parents a few hours of weekly visitation rights on one weeknight, along with overnight visits on alternating weekends. While judges may elect to award noncustodial parents more visitation, they will not offer less than this bare minimum.
Protecting Your Child's Best Interests
At Empire Law L.L.C., our top priority is ensuring the well-being and best interests of your child during the child custody process. We understand that this can be a challenging and emotional time for both parents and children involved. Our experienced child custody attorneys in Bronx, NY are dedicated to providing compassionate and knowledgeable legal representation to help you navigate the complexities of child custody cases.
Our child custody attorneys have a deep understanding of New York family law and will work tirelessly to protect your child's best interests. We will advocate for a custody arrangement that promotes stability, emotional well-being, and a positive parent-child relationship.
To speak with an experienced Bronx child custody attorney, give us a call at (347) 378-1170 or contact us online today.
Will My Ex-Wife Automatically Win Custody Of Our Kids?
The family court is most concerned with the children's best interests, so when deciding which parent should be the children's primary custodian, they will consider a number of factors rather than simply awarding custody to the mother. The judge will consider such factors as:
the physical and mental health of the children
their emotional and physical needs
each parent's financial situation
the child's wishes
the parent's willingness to work together and encourage their children to have a relationship with both parents
Our Bronx child custody attorney can provide you with powerful advocacy during your custody hearings and ensure your voice is heard.
Are you dealing with child custody issues? Contact Empire Law today at (347) 378-1170 or online to schedule a meeting with our Bronx child custody lawyer.
Related Reading
"He told me not to worry. He was correct. He handled everything. I would highly recommend him."

Wayne F. Crowe, is an excellent attorney. He has a tremendous presence in the court room. He brings his experience and professionalism to every case. He helped me with a child support issue. He told me not to worry. He was correct. He handled everything. I would highly recommend him.

- Marianne F.

"I would recommend this law firm to anyone. They are AWESOME."

Wayne and his team are absolutely the best!!! I can't rave enough about this law firm. When I first met Wayne he listen to my concerns and put my worries at rest. Initially I needed help with what I thought would be a simply child support case. Two years later I'm still going back and forth with this issue. My child's father is a real creep and tried his very best to hide his income. Geoffrey Greenless was able to see through deceit. Jeff (for short) ordered my copies of his bank accounts and went through each transaction with a fine toothed comb. Jeff presented the evidence in such a way the judge had no choice but to dismiss the fraudulent motion. Wayne and Jeff have always been honest and upfront. They've always made me feel like I was on the winning team. I'm able to reach Jeff or Wayne via email, phone or text message. Jeff has never been absent or late to any of my scheduled court dates. I would recommend this law firm to anyone. They are AWESOME.

- Crystal M.

"Good customer service"

Good customer service and supportive agents. I'm happy and will recommended The law Firm. Thank you

- Edith K.

"They were very professional."

If you are looking for a quick resolution to your dispute, questions answered in a timely and friendly manner, then this firm is for you! They were very professional and i will use this firm again if the need arose.

- Tasha W.

"The law firm of Wayne F. Crowe provided me with the legal support and strength I needed during my divorce."

My divorce was smooth and I am extremely happy with the settlement. After the divorce Wayne and his team also provided me with the legal support I needed to terminate my child support obligations and gain sole custody of my children. I am very pleased with the services provided and the outcome could not have been any better.

- Ranjee R.

"An excellent job"

I would like to thank Empire Law which has worked on my case for doing an excellent job with taking care of the portion of my case. Thank you for your time.

- Sherri

"We are satisfied with what he accomplished. We would highly recommend them."

Wayne F. Crowe and his staff were top notch. He is as professional as they come. They were always available to us with answers to our questions and concerns. It was an honor to have one of his staff Justin represent my husbands on his child support case. We are satisfied with what he accomplished. We would highly recommend them.

- Caroline L.

"Done efficiently and in a thorough manner."

Unfortunately, divorce is all too common these days. Thank God mine was uncontested and fairly simple. The entire process took 4 months.. I never had to go to court, and only had to visit the office twice. Done efficiently and in a thorough manner.

- John D.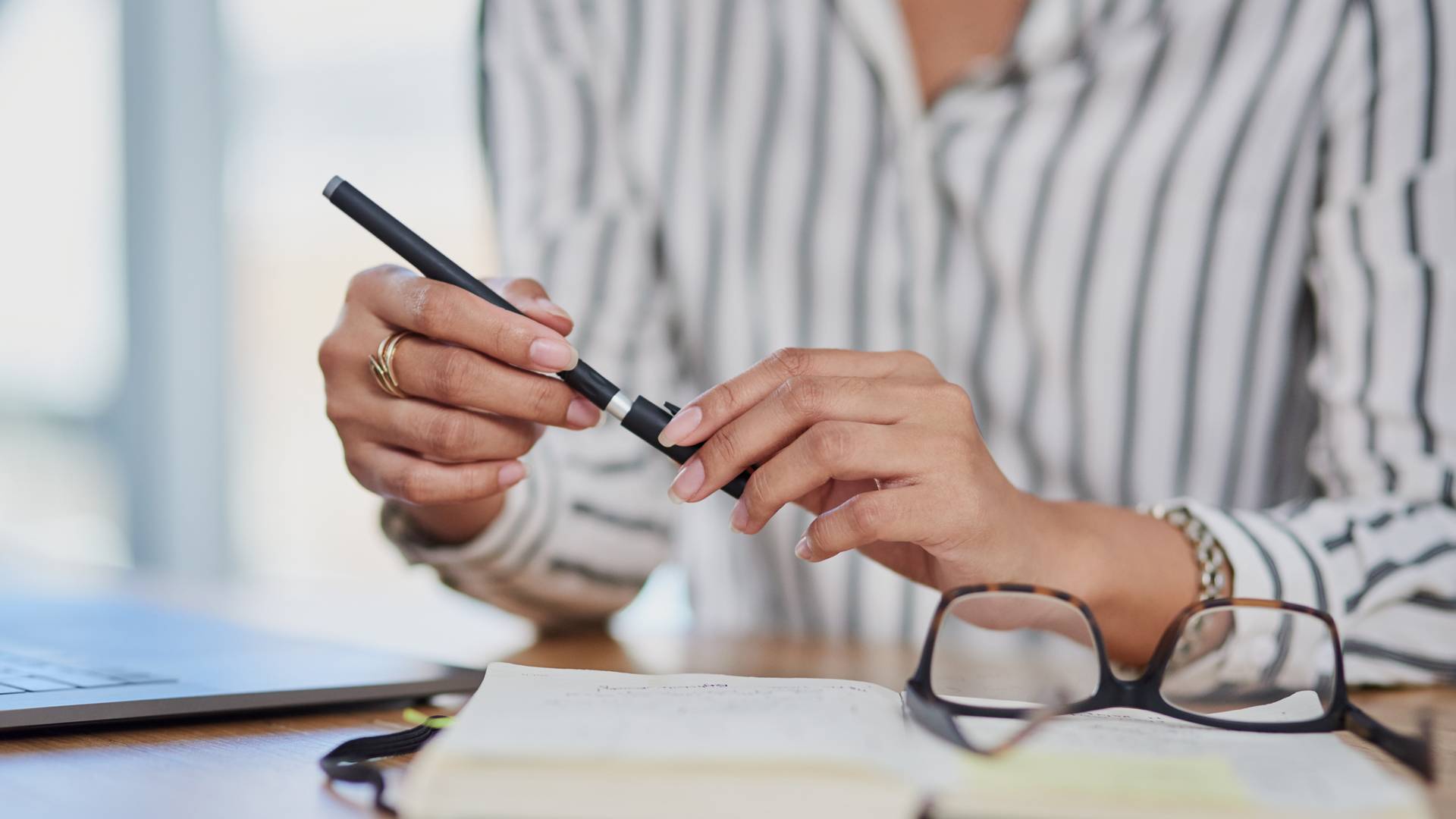 Put Your Case in the Right Hands
See What Sets Us Apart
Quality Representation at Reasonable Rates

Powerful Insight Into Bronx Legal Community

Foundation of Trust & Communication